Crestline Experimental Dive Unit
Presents
The April Screensaver for Rebreather divers.
In response to the requests of the many female rebreather divers from around the world, the CEDU is answering your call to present some Masculine Inspiration.
For the month of April the CEDU Screensaver For Rebreather Divers will proudly present our first Screensaver Crafted Especially for You Kinder and Gentler (and probably smarter) Rebreather Divers.
After your next dive, sit back in your hot tub and enjoy this screensaver with one of our Iced Cold CEDU Brews.
Enjoy, Life Is Good.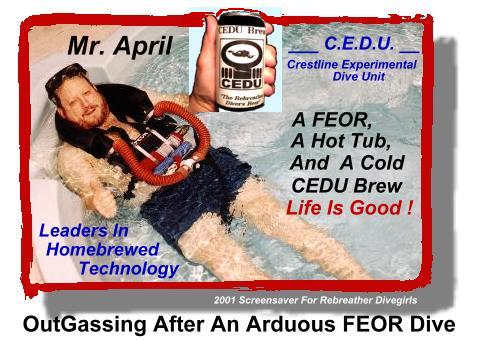 Mr. April kicking back and enjoying an Ice Cold CEDU Brew*.
Mr April says: "There is always room for one more."
Statistics: Mr. April
Age-Over 21
Occupation-Business Owner
Certification-Instructor: Scuba & Traffic School
Hobbies-Reading Emily Dickinson, Flower Arranging, Breathing in-and-out Under water without bubbles
Interests-Cars, Yachts, Vintage Wines
Qualities Looking for in Opposite Sex-Kindness to Animals & Tolerance
Marital Status-Never Married, (Available)
Phone Number- It will cost you...$$$
[ Link to Mr. April's FEOR Training. ]
* CEDU Brew.
- A fine Pilsner Ale specially formulated for post Closed Circuit Rebreather Diving.
- This Golden Elixir was designed to replace the body's Lost CO2 which has been removed
by your diving units' Scrubber.
- After a Professionally Silent Rebreather Dive,
sit back and enjoy an Iced Cold CEDU Brew.
- And remember, the only bubbles around you
should come from a fresh cold bottle (or can) of CEDU Brew!
Enjoy, Life Is Good.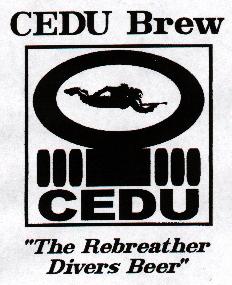 (c)
(C) 1999, 2000, 2001 CEDU Bottling Co., Crestline, California.
---

A Public Service Announcement from the CEDU:

Remember to set your clocks one hour forward if you live in a Daylight Savings Time participating locality,
and make appropriate corrections to your Electronic Bottom Timers and/or Real Time Decompression Computers if you happen to be diving during this time switch. (Check the instruction manual for your particular device to see how its software is programmed to handle this time change. Be safe: Don't surface an hour too soon!)
(Spring Forward, Fall Back) Some other information about DST (link1)(link2)
---
Finally A Birthday Celebration: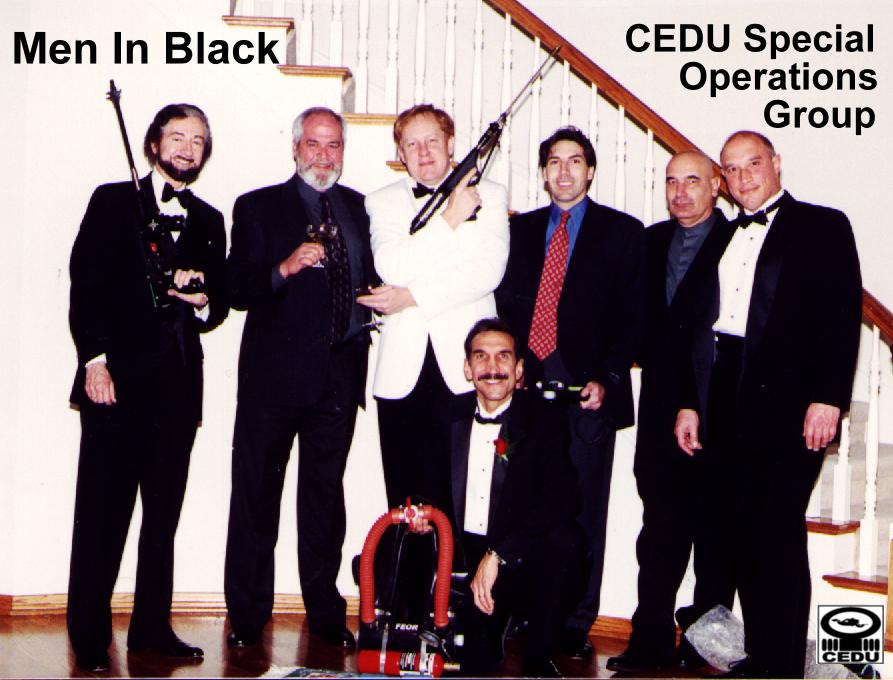 CEDU's SOG Wishes Dr. Bob a Very Happy 50th Birthday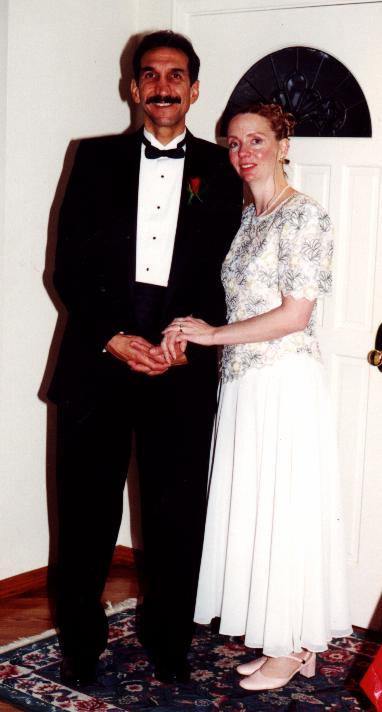 A Formal Gala Celebration,
including a This-Is-Your-Life Presentation, (with visuals),
and "Celebraty" Roast was Orchestrated by his Lovely Wife Jane.
Thank you Jane
---
More information about Rebreathers/SUBLIME/and the CEDU can be found starting at
Dr. Bob's The Home Page
"To Swim Is Human, To Dive Is SUBLIME"
And Remember CEDU's Mission Statement:
"To Design, Assemble and Use Homemade Dive Gear While Maximally Stroking Our Own Ego's and
Maintaining the Merest Semblance of Sobriety for the Benefit of Mankind"
Comments (from anyone but Marc) can be sent to: doctrbob@gte.net